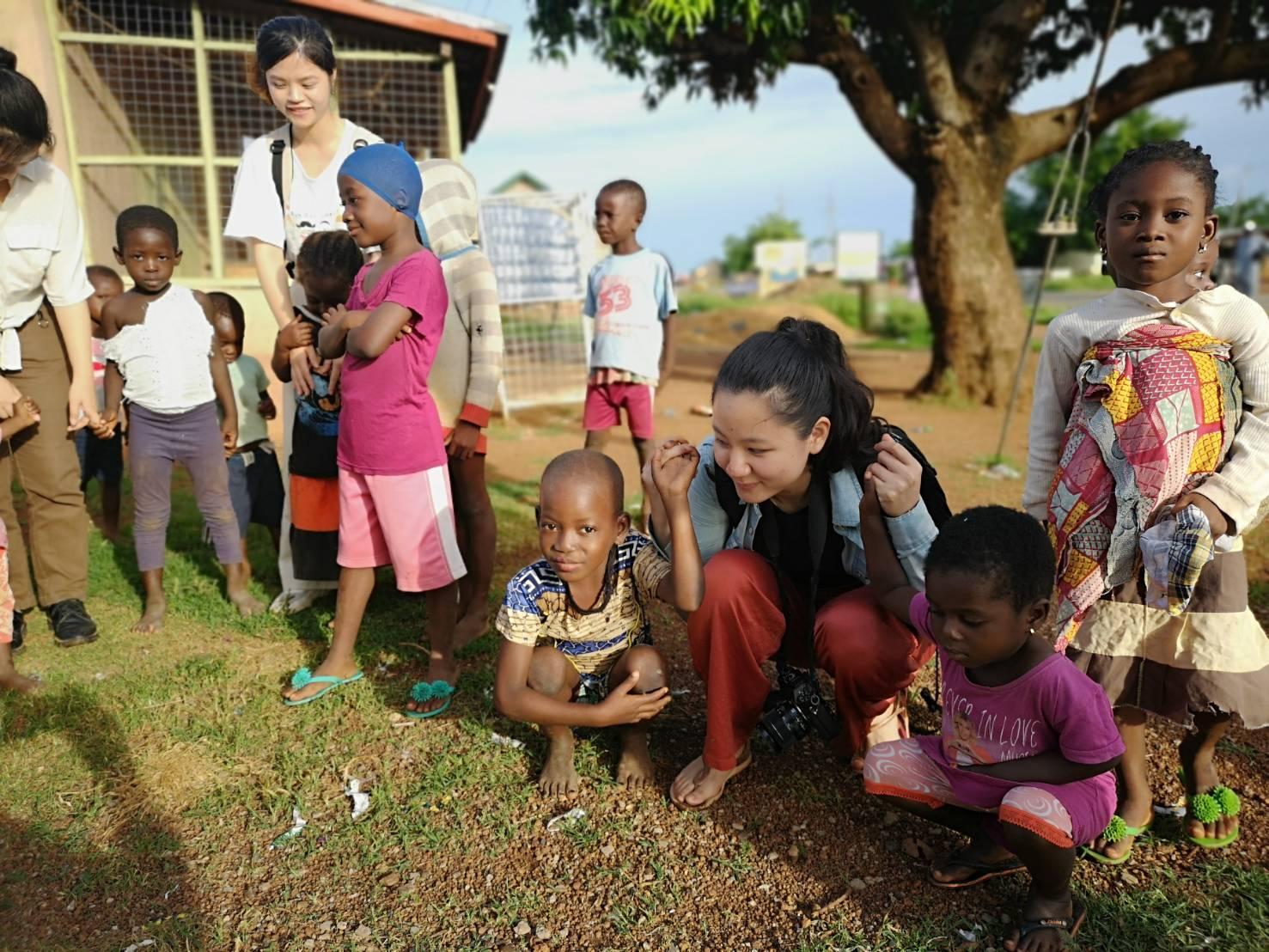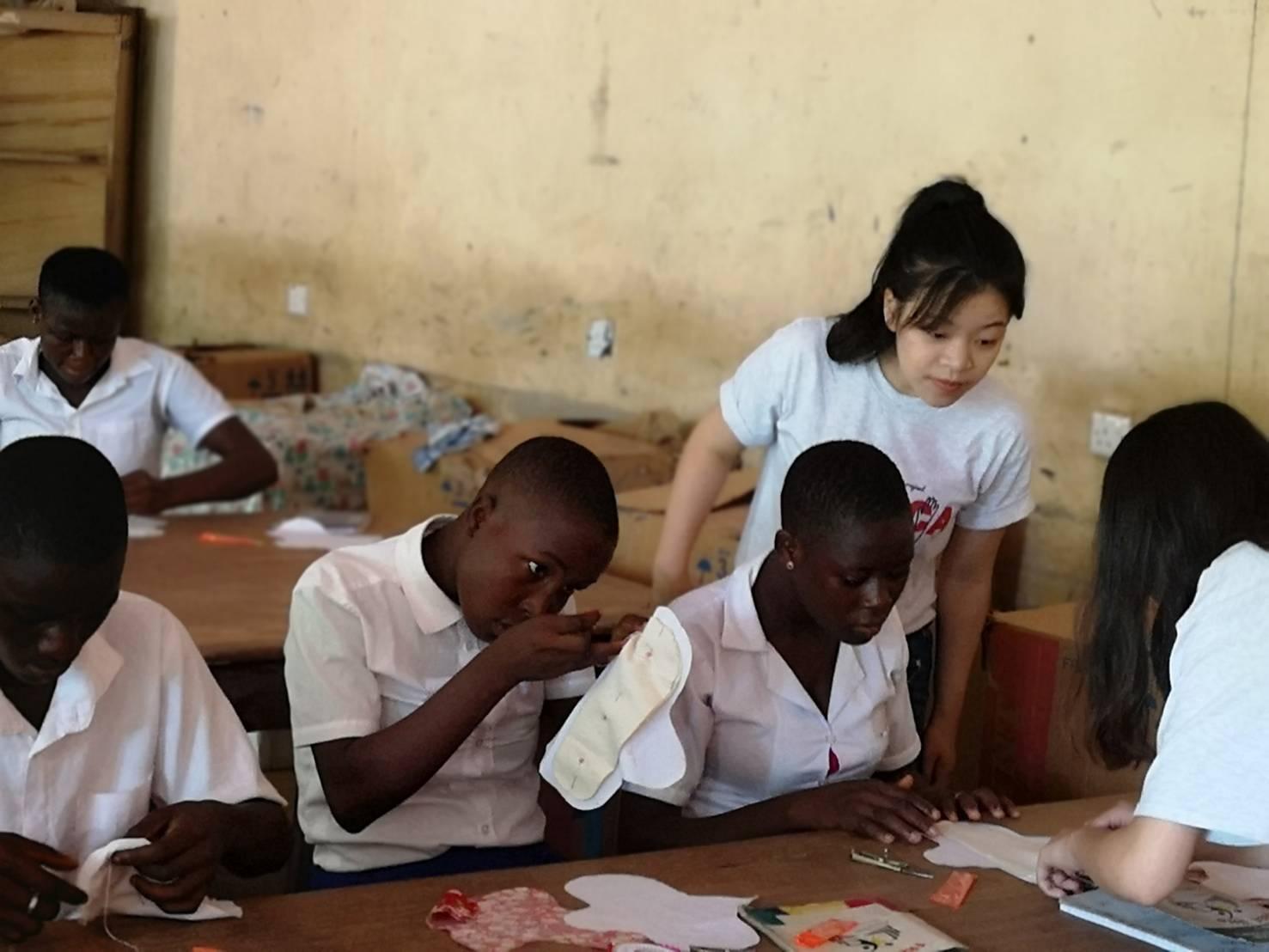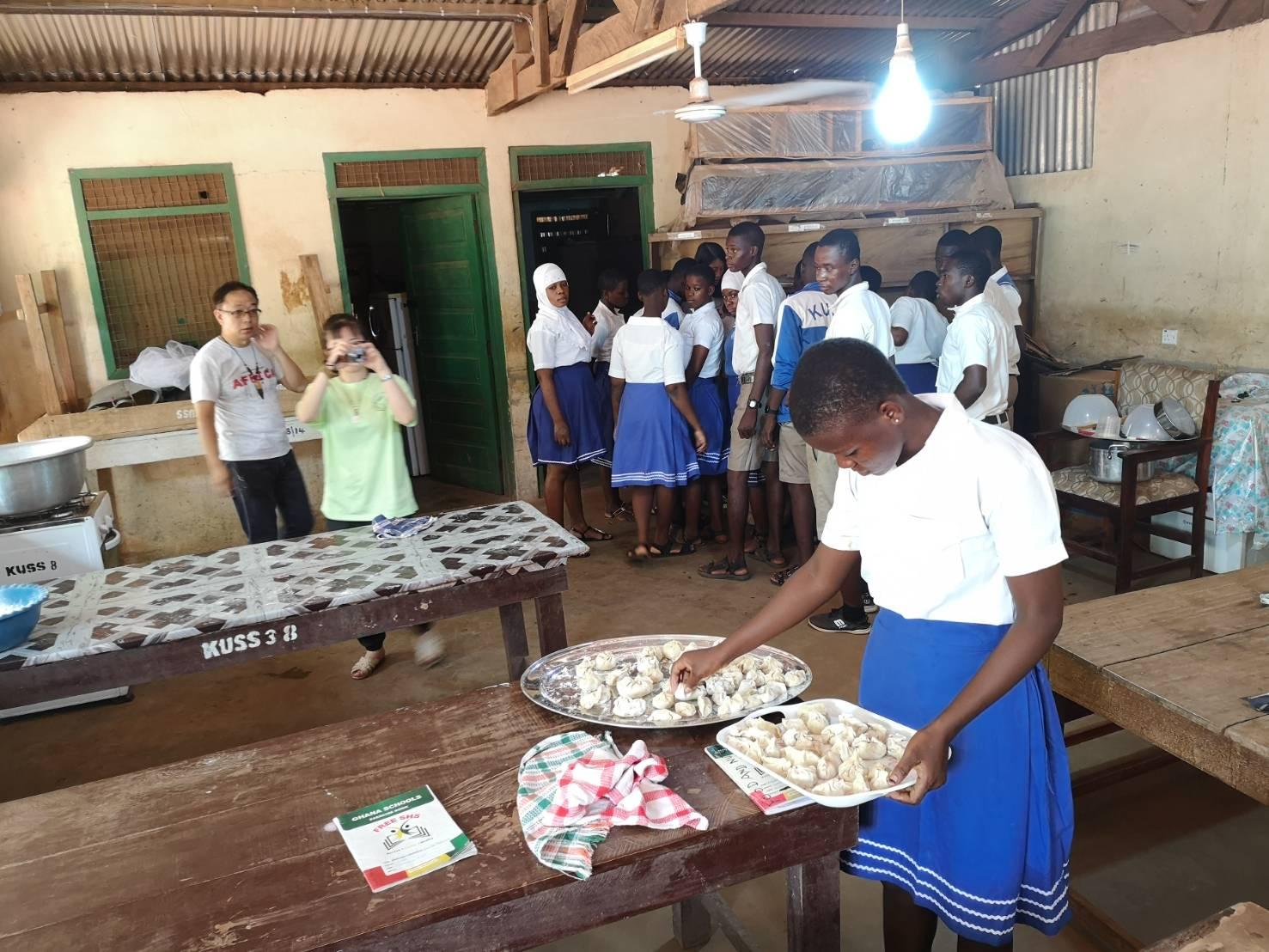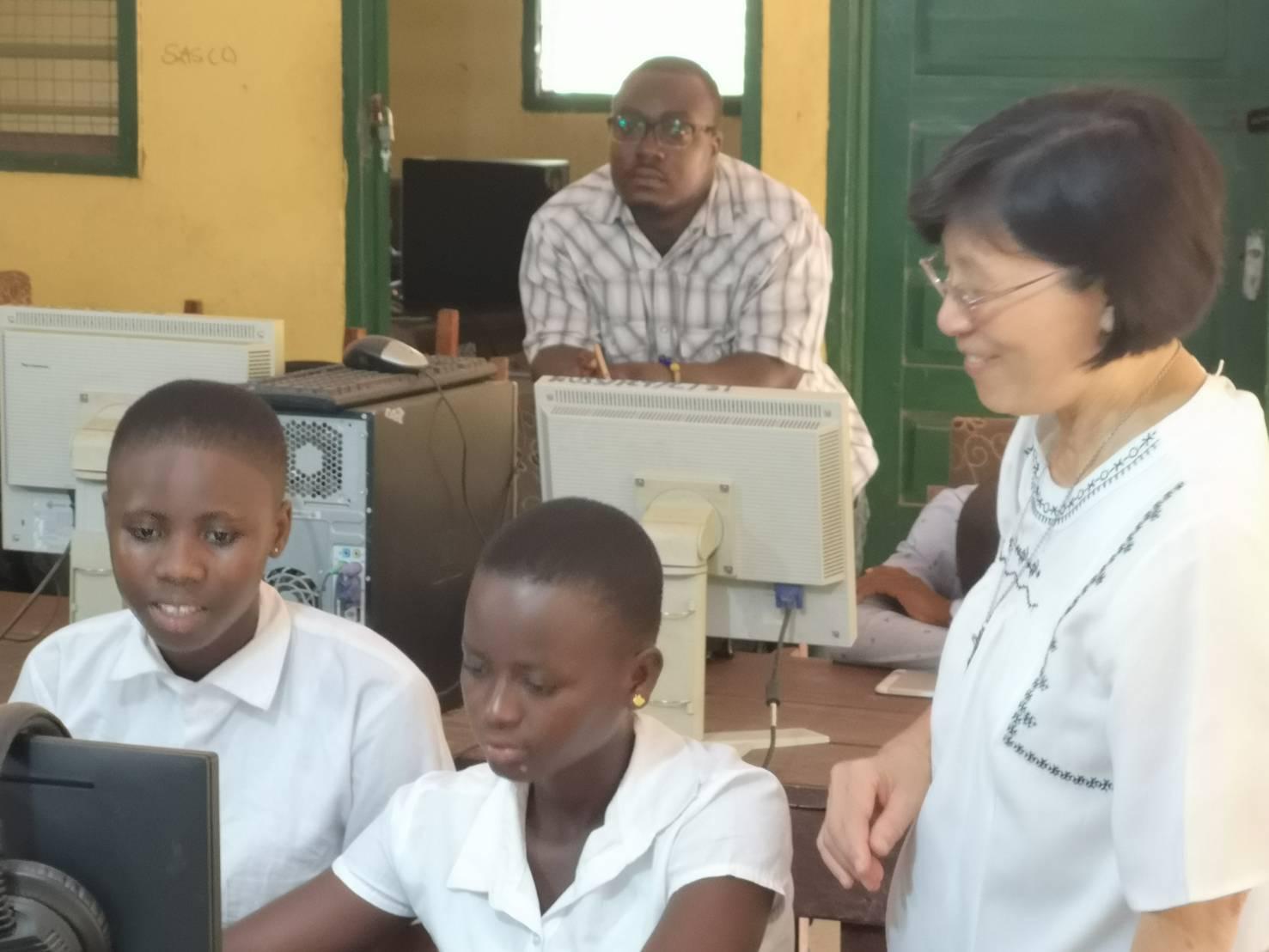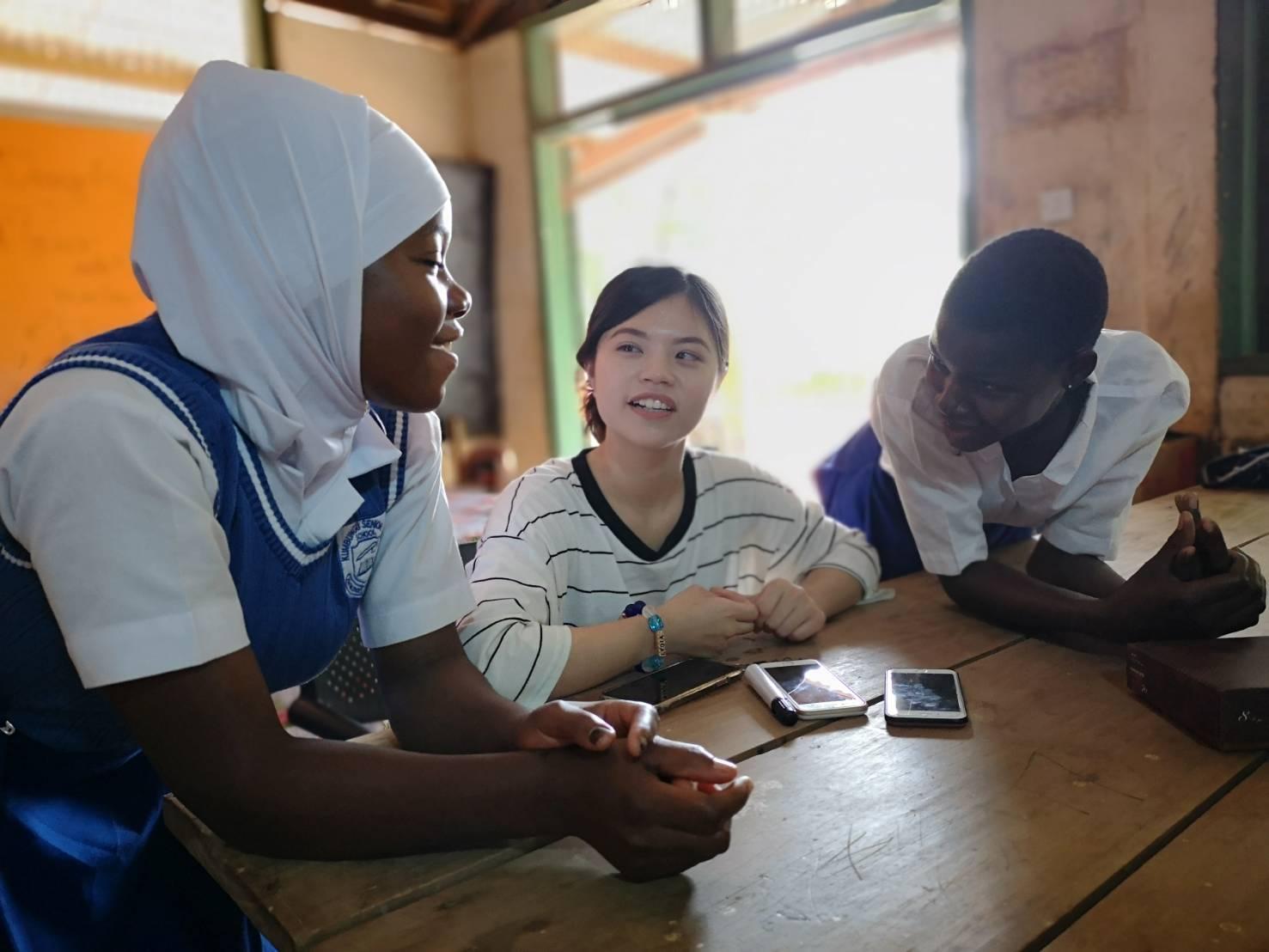 Project origin
In 2017, Fr. Leszek Niewdana of Fujen Catholic University (FJCU) was invited to visit the Dedougou Diocese in Burkina Faso (West Africa). After returning to Taiwan, he held many experience-sharing sessions on campus. The Society of the Divine Word (SVD) representative Sr. Liou Chin-Ping was concerned about the poor living condition of Burkina Faso's people—as evidenced by an average life expectancy of fewer than 53 years, malnutrition in most children, and a literacy rate of less than 30%—and she began to plan for the SVD Overseas Volunteer Group to go to Burkina Faso for service learning and cultural exchange. At the same time, the Ecclesiastical Superior of the Dedougou Diocese also made a request to our university, hoping that FJCU could provide assistance in the form of holding computer classes and providing medical expertise and equipment. Sr. Liou Chin-Ping decided to take action, and she went to Burkina Faso in January 2018 with SVD Fr. Attilio Rossi, who has served in Africa for 9 years and speaks fluent French, for prospecting. After returning to Taiwan, Sr. Liou began to gather participants and resources from SVD units, the College of Science and Engineering, the College of Foreign Languages and Literatures, the College of Human Ecology, and the College of Fashion and Textiles to set up the SVD Overseas Volunteer Team of FJCU. The purpose of this volunteer team was to help residents in Burkina Faso by teaching computer skills, holding cultural exchange events, and visiting the families they sponsor. Many volunteer teams from FJCU travel to different countries for overseas service and study every summer vacation, but this is the first volunteer team that was sent to Burkina Faso for service experience and cultural exchange. The first batch of SVD volunteers went to Burkina Faso from July 9 to July 19, 2018 during summer vacation. During their 10-day trip, the volunteers applied what they had learned to serve and care for local residents through computer classes and cultural exchange.
The second batch of volunteers was originally scheduled to travel to Burkina Faso from June 25 to July 17, 2019, to continue the overseas service project. However, in May 2019, a series of terrorist attacks occurred in Burkina Faso, and the attacks have continued. After many discussions, the volunteer team decided to switch locations to Kumbungu Senior High School in Tamale of northern Ghana to ensure the safety of the volunteers. The volunteer team aspires to turn their love into actions and provide service to the residents of West Africa through cultural exchange and education in nutrition and health, computer skills, and basic tailoring.


Past service
Brief introduction:
(2018.7.9~2018.7.19) The first SVD batch of overseas volunteers (July 9 to July 19, 2018) spent only 10 days in the Dedougou Diocese of Burkina Faso, but they learned a lot, and they were greatly inspired by the enthusiasm, simplicity, studiousness, and diligence of the locals. In these ten days, the SVD volunteers were mainly responsible for teaching computer classes and Mandarin. Because of site constraints and the fact that hundreds of computers had not been delivered, the volunteers were only able to use the 20 plus existing computers available in the local Catholic junior high school and 10 laptops they brought with them when they went to Burkina Faso for computer teaching. More than 100 students applied to join the course. However, because of the aforementioned factors, only 80 students were accepted and divided into two groups for the classes. While one group was learning computer skills, the other group was learning Mandarin, and they swapped after two hours. Because of business needs and previous friendly relations with Taiwan, the local people were somewhat familiar with Chinese characters, and the students responded enthusiastically to the Mandarin classes. In their spare time, the volunteer team interacted with the students and got along well with them. Chen Zi-rong, a third-year FJCU student majoring in French and a member of the volunteer team, mentioned that "watching [the students] run barefoot on the red soil while playing football and happily perform forward somersaults when they score a goal makes you feel that they are really integrated with nature." Of course, as a member of the FJCU Dance Club, she did not miss the opportunity to engage in dance exchange with the locals. She and the local dancers began to swing to the rhythm as soon as music was played. Although their dance moves may differ, their facial expressions were equally full of joy. Chen Zi-rong also experienced the local hair weaving culture. Although she later took out the braids because her scalp was numb, she gained precious memories from the experience.


Timeline of program execution

In July 2017, the FJCU's Vice-President for Mission, Fr. Leszek Niewdana, visited the catholic churches in Burkina Faso to gain a better understanding of the dire local need for family financial subsidies and computer classes.


In 2017, the SVD Volunteer Service Team affiliated with the SVD began to implement a Sponsorship Program for the impoverished children of Burkina Faso within FJCU. An annual donation of NT$2500 is enough to pay for the cost of tuition, a daily nutritious lunch, and a school uniform for a local student for the whole year.


In July 2018, the SVD unit representative Sr. Liou Chin-Ping and Fr. Attilio Rossi began leading the SVD Overseas Volunteer Group to travel to Burkina Faso, thereby providing computer classes, Mandarin instruction, and cultural services, as well as gaining in-depth understanding of the local people's conditions and needs. All the teachers and students involved developed a strong cross-cultural bond with the local service location and began to actively explore effective methods of alleviating local poverty after returning home.


At the end of January 2019, Sr. Liou Chin-Ping, Fr. Attilio Rossi, and Assistant Professor Doong Jia-Yau from the Department of Nutrition of FJCU visited Burkina Faso again to conduct a basic health evaluation of school and preschool children. They also communicated face-to-face with local residents to gain a better understanding of local needs and expectations.


In Spring 2019, the Bishop of Dedougou Diocese of Burkina Faso contacted the SVD unit and invited SVD student volunteers to come back to Dedougou for service learning. In his letter, the Bishop communicated that the local youths and their families were in urgent need of transcultural exchange, science and technology instruction, improvement in personal hygiene, and enhancement of their economic capability.


During the preparatory period after the exploratory visit, solar panel power equipment and motors donated by the Taiwanese people were transported to the service location. Volunteers began to work on strengthening their spoken French. To design teaching plans, volunteers were divided into a computer teaching group, nutrition and health information group, tailoring group, and solar panel assembly group. They hoped to turn their love into actions and care for their friends in Burkina Faso who needed help.


In May 2019, due to a series of terrorist attacks in Burkina Faso, including multiple murders of Catholic clergy and believers and the kidnappings of foreigners, the volunteer team made an emergency decision to transfer the service location of the current project from the Dedougou Diocese of Burkina Faso to Ghana, which is located to the south of Burkina Faso and is relatively stable.


The Congregation of the Holy Spirit and SVD's Catholic Church monastic groups have a presence in Ghana, and Sr. Liou Chin-Ping and Fr. Attilio Rossi belong to those groups. The priests of SVD have set up a cross-cultural exchange and learning centre in Tamale (the Tamale Institute for Cross Cultural Study) in the north of Ghana. Fr. Phanuel Myers Agudu, the SVD person-in-charge, welcomed the teachers and students of the volunteer team to visit their centre for cultural exchange.


The service-learning content remained roughly the same, including setting up and repairing solar panels; teaching computer skills, nutrition, and tailoring; and conducting family visits and cultural exchange.




4. Team goals
The visiting volunteer team consists of a total of 12 members, including 5 third-year French students from the FJCU College of Foreign Languages and Literatures; 2 third-year optics and photonics students from the Physics Department of the FJCU College of Science and Engineering; Mr. Huang Xin Wei, an electrical engineering graduate of FJCU and the solar energy operation advisor; Assistant Professor Doong Jia-Yau of the Department of Nutrition Science; Assistant Professor Wu Po-Ling of the Department of Textiles and Clothing; and Sr. Liou Chin-Ping and Fr. Attilio Rossi of the SVD. Because the volunteers each had different professional expertise, and all of them had participated in the 5-month SVD volunteer training course, the service items included:


Setting up and repairing solar panels and improving electric power delivery


Nutrition education


Computer classes


Hand sewing lessons


Sponsorship and companionship of impoverished children


Cultural exchange and experience




Performance of service items

Setting up and maintenance of solar panels and improvement of electric power delivery: In addition to repairing the damaged solar panels and electric lights in the local community, we also assisted in transporting the fundraised 168 solar panels, 600 LED bulbs, and 2 hydraulic motors to the service locations for installation, with the hope of establishing a more convenient living environment for the local residents.


Course teaching: Three types of courses were taught: computer skills, nutrition, and hand sewing.



For the computer course, we cooperated with the Asus Foundation and FJCU to donate 22 laptops and 2 projectors to the target organization of this service trip, Kumbungu Senior High School. We taught the basic operation of computer programs such as Microsoft Word, Microsoft PowerPoint, and Microsoft Paint. Approximately 50 local students participated in the course.


The lecture part of the nutrition course was taught by Assistant Professor Doong from the Department of Nutrition Science of Fu Jen University. In addition, the volunteers also taught 25 students how to knead dough and make dumplings, and we donated 50 boxes of vitamin C tablets (containing a total of 7500 vitamin C tablets) to local residents.


A total of 25 students participated in teaching hand sewing. Male students learned to sew kitchen aprons, and female students learned to sew cloth tampons.


Providing sponsorship and companionship to impoverished children: During the service trip, the volunteer team assisted 46 local children in receiving sponsorship. The volunteer team also conducted a series of sports and art activities (e.g., games, football, and drawing) with the primary and middle school students of the local St. Charles Elementary/Junior School.


Cultural exchange and experience: We made three home visits to Gumo village to better understand the reality of the local life, and we also held a special cultural exchange activity with high school students, which established a bond between us.




Contents in-line with the United Nations Sustainable Development Goals
After careful evaluation, the service session was considered to have substantive benefits. The following activities of the service session were closely in-line with the following UN sustainable development goals:


Sponsorship of impoverished children. Goal 1: End poverty in all its forms everywhere.


Installation of solar panels to improve local power delivery. Goal 7: Ensure access to affordable, reliable, sustainable, and modern energy for all.


Health education and nutrition education. Goal 3: Ensure healthy lives and promote well-being for all at all ages.


Soil improvement and plant cultivation. Goal 2: End hunger, achieve food security and improved nutrition, and promote sustainable agriculture.


Computer skills teaching. Goal 4: Ensure inclusive and equitable quality education and promote lifelong learning opportunities for all.